FINALLY!! And completely worth the wait.  The color is stunning and perfect for the Peacock Shawl — the picture does not do it justice.  I start tonight, mes amies!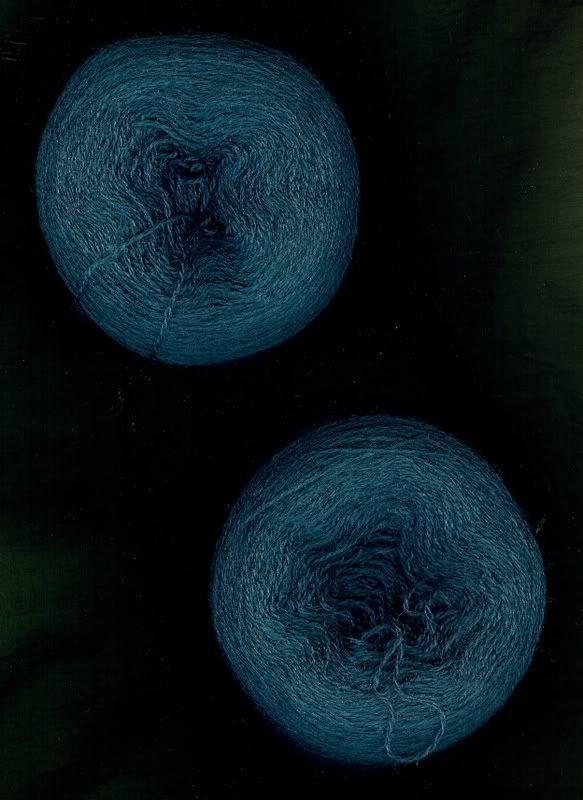 I am loving this yarn, the color and the knitting.  I have 40 rows done — which sounds impressive, doesn't it?  It's about 4 square inches! 
PS:
I have not had the bleeding problem yet — bummed to hear about it :(.  Is there a way to set the color when you block it, like by adding some vinegar??  Any ideas/experience with this?