Since I have nothing of current interest to share, I thought I would share something of less than current interest.  This is a hat and scarf I designed earlier in the year.  I submitted it to a well-known knitting magazine and it was [reluctantly — or so they say] rejected.  I still love the design and wearing the tam: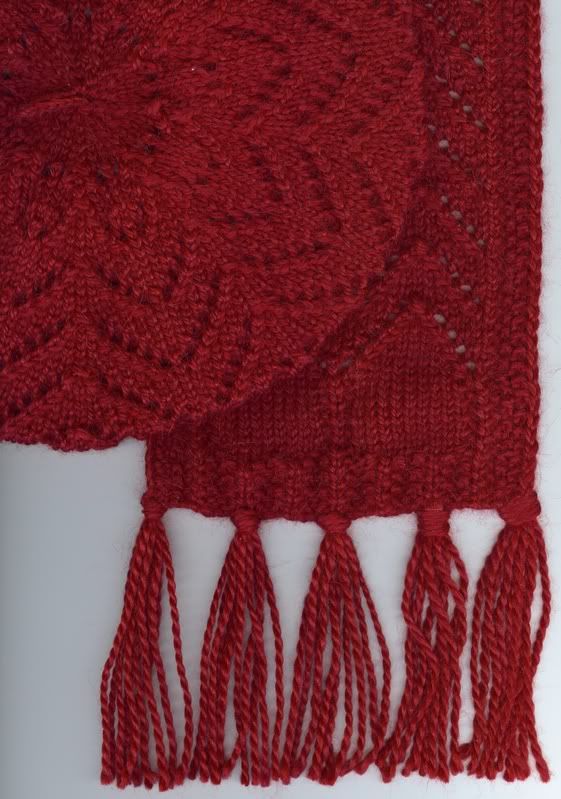 The above sample was knitted in Debbie Bliss Alpaca and Silk DK, which I absolutely love.  It is SO-O-O-O-O soft!!!!!
Sally was one of my test knitters and made the following out of hand-dyed merino (she will need to add info on the yarn). Note from Sally: I used Kersti, which is the DK weight yarn made by the Koigu ladies who bring you all of that lovely KPPM yarn. This yarn has a bit of a "cable twist" to it.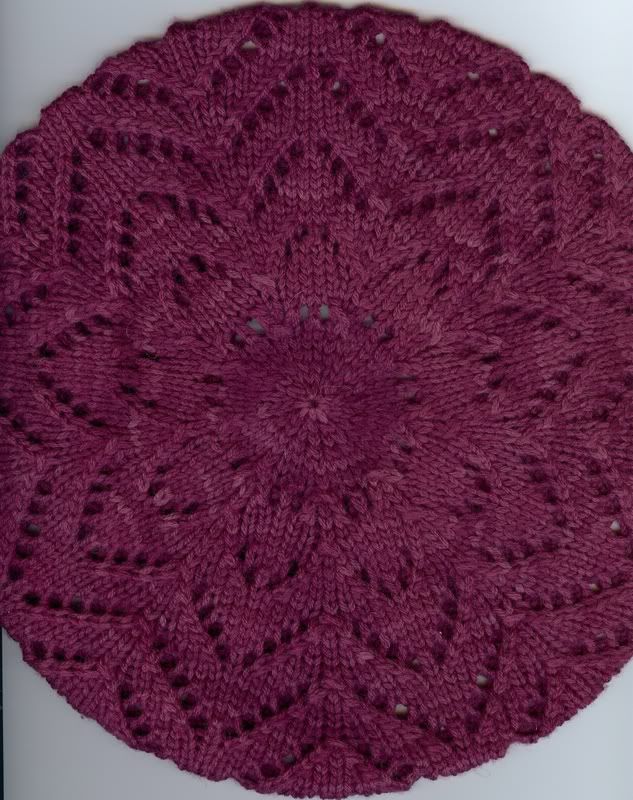 And the flip side: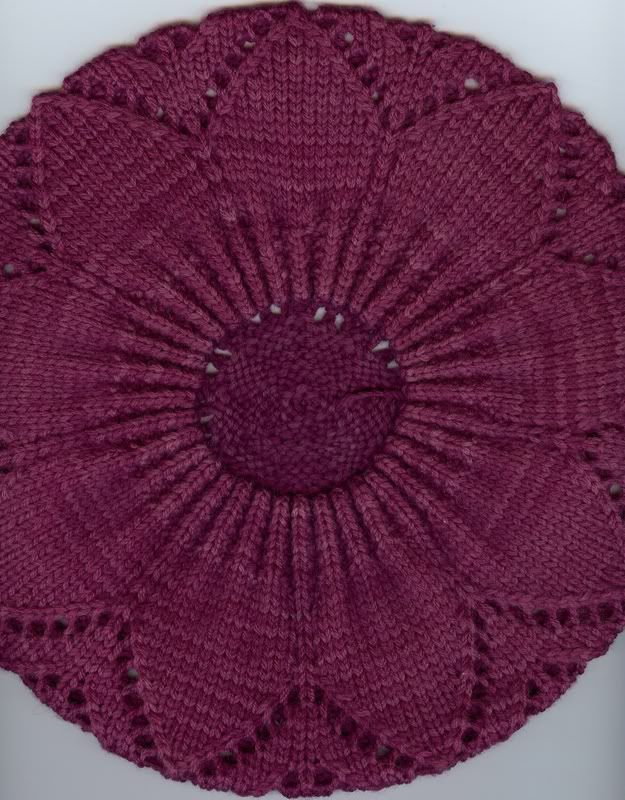 If people are interested, I can sell the pattern, but it will take a bit for me to set up a sales process.  It is a fun little project and gift.
As for me, I am going to make Hamantaschen to take to Grandpa's tomorrow.  It is a good excuse to eat more of those scrumptious goodies. 
Here is wishing you and yours a wonderful Thanksgiving.  I am so thankful for the support I have received from all of you with my knitting endeavors and dilemmas over the past few months.  THANK YOU!!! 🙂