To us! 
Yes, March 20 — two weeks from today — marks the One Year Bloggiversary of The Rainey Sisters.  It has been a fun year for us, tracking each other's progress and sharing our knitting adventures and misadventures with all of you in the knitting community. 
To celebrate this milestone and thank our loyal readers for their ongoing support, we are having a contest, with PRIZES!!!  Some pretty fabulous prizes, actually, all of which relate to the blogging we have done during the past year.
The Prizes:
Prize Number 1
A copy of Poems of Color by Wendy Keele.  We're sorry we cannot provide the yarn to make your own gorgeous Bohus, but this book will inspire and inform!  Even if you never knit a Bohus, this book is a fun read.
Prize Number 2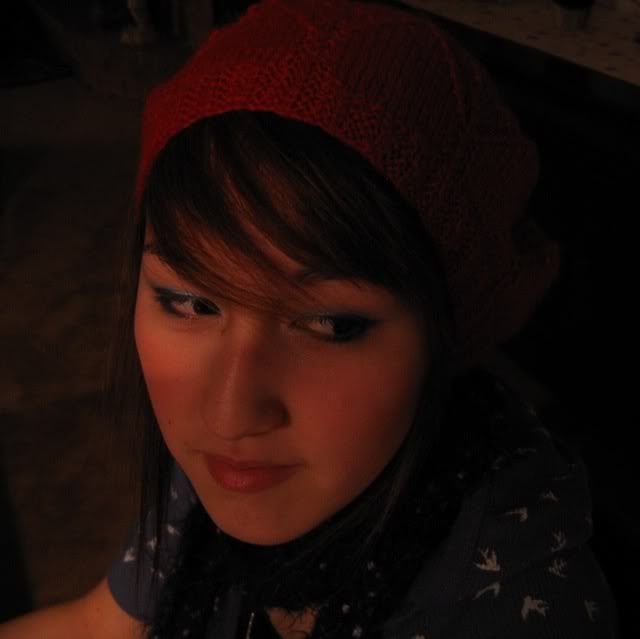 A copy of Susan's "Lace Tam and Scarf" pattern, with 2 skeins of Rowan Silk Wool DK — enough to make the tam:
The color is called Velvet (the picture is very true).  The yarn is 50% Merino and 50% Silk; gauge = 5.5 sts per inch; very soft and lustrous.
Grand Prize: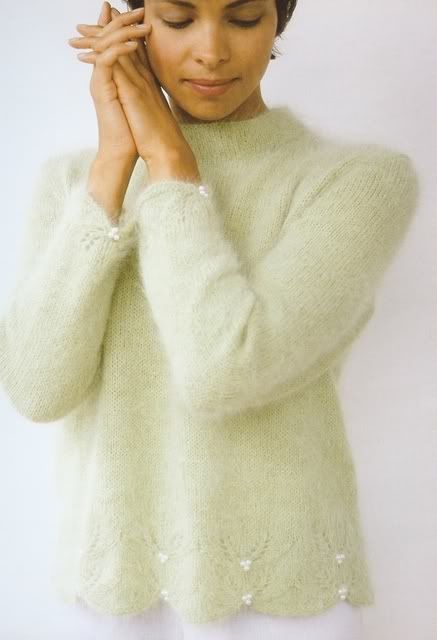 12 skeins of Tahki Jolie in color #5016 (mint).  Sally has generously donated the yarn to make the Berry Cluster Pullover as featured in Nicky Epstein's Knitting on the Edge.  Twelve skeins will make the largest pattern size, in the yarn used in the book.  Pearls and book not included! 
How to enter:
Send an email to theraineysisters@msn.com and put "Contest" in the subject line.  Share something you like about our blog.  Three winnners will be selected at random. 
Deadline:
Enter by 12 midnight, Eastern Time, on March 19.  Winners' names will be drawn and announced on March 20. 
Thank you so much for being here with us this first year.  We embarked on "The Rainey Sisters" without knowing how much fun it would be and how much we would enjoy sharing our knitting lives with all of you.  We want to say thank you, and please keep reading!