I taught the "Inserting a Zipper" class last evening for the third time in a week!  So, "zipperphobia" is NOT a universal ailment, my friends!!  Last night at the Yarnery we had three lively participants: Ruthie, Debbie and Connie.   Sorry I did not list all the participants from all the sessions 🙁 .  I found (thank goodness) that most of the people who took the class were sewers as well as knitters, so they all did a great job.  Thanks to all for making the class so fun.
Bad news, though.  I LOST money last night because I spent more than I earned on books: 🙁 and  :)  !!
First up: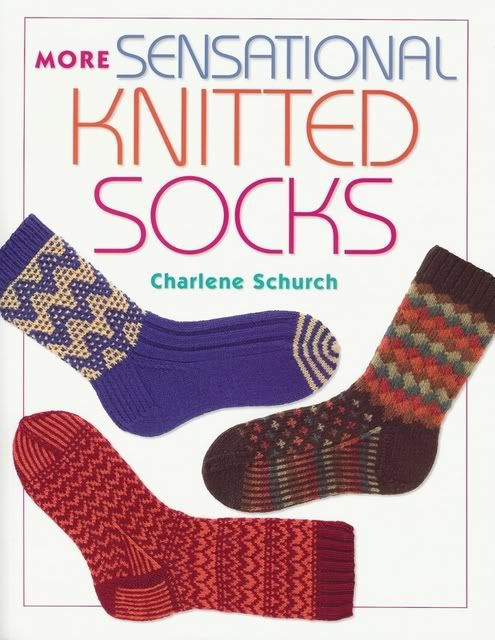 Now why would a person who makes one pair of socks per lifetime need another sock book?  Life is full of unanswered questions.
Second up to bat: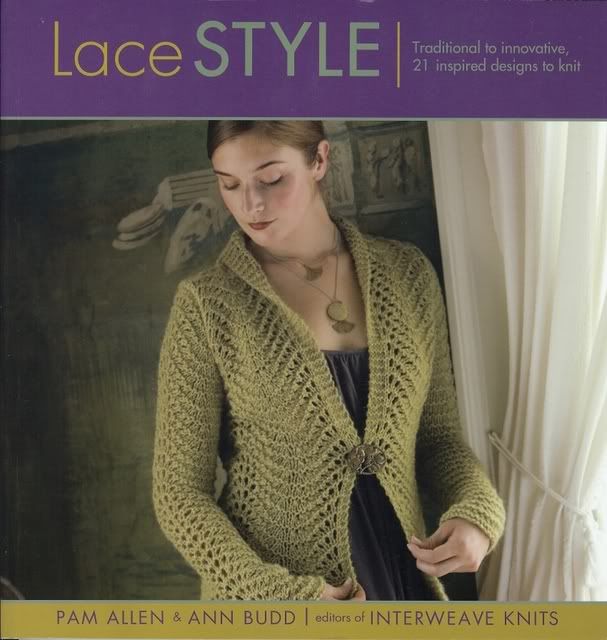 I just really liked this book and, Sally, it has the lace-edged wimple I was telling you about!  Woo Hoo!  I did not know that until I got the book home! I like the sweater on the cover, too, and even if these designs were already in Interweave Knits, it's still nice to have a nice book.
Third up:
I must confess that I do not read the Yarn Harlot with any regularity.  I do not own any of her previous books.  I did do the Knitting Olympics last year, which was loads of fun, but I am not what you would call a YH groupie.  However, YH will be in St. Paul next week and I am going to hear her speak so I thought I would buy the book and perhaps have her sign it.  The book is an odd assortment of musings (inside jokes so to speak) about knitting. 
PS — they did not have the silk yarn I was looking for so "new project" is not to be — yet.