Geez it's tough to get good pictures!  The color of this sweater is NOT orange.  Really!  But you get the idea, I guess.  And thanks to all of you for your incredibly supportive comments — you're uplifting lil suckers!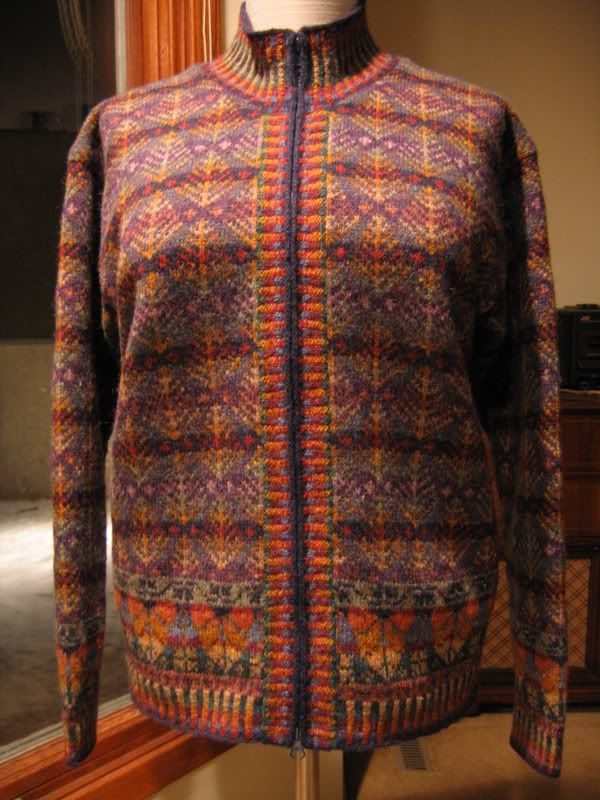 I decided to name my mannequin "Lettie" after my Grandma.  I am named for my grandma.  Her name was Lettie Sue.  The hat I named "Aubrey" is named for my Uncle Bug and Great Uncle Jim — both really named Aubrey.  As you can tell, our family is WEIRD.  But I digress.
Okay, back to Oregon and cheesecake shots of her busty self on Lettie.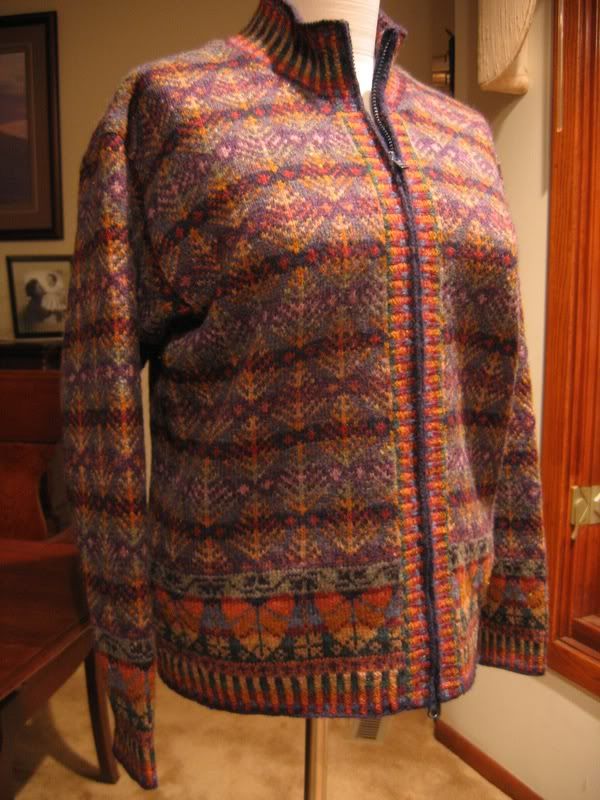 When it is on, the neck does not "ripple" like that either.
Here is a flat picture (no comments from the peanut gallery, please — and you know who you are!).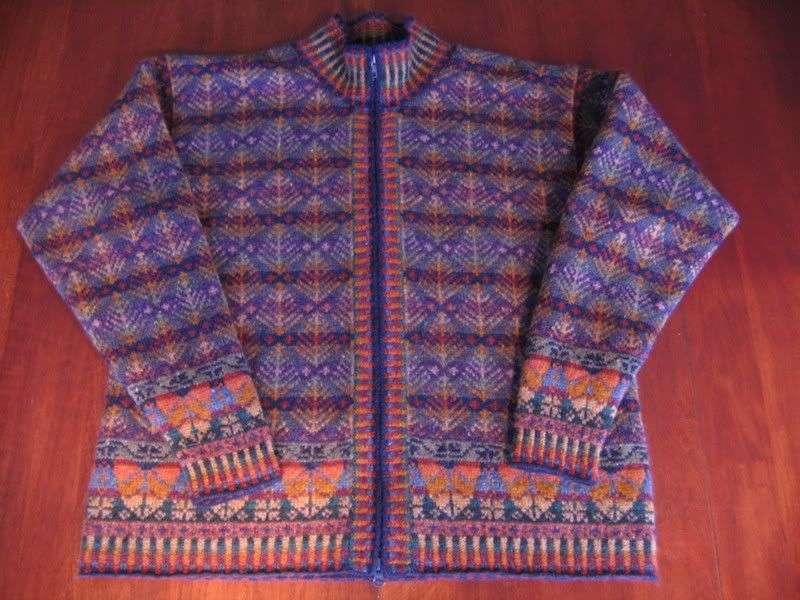 The next picture shows the part of the ribbing/zipper or button placement that can make you pull out your hair!  When you pick up the front bands in corregated ribbing, you need to make sure that they are picked up identically on both sides so that the OTHER stripes match — the stripes in the main pattern of the body.  You need to figure out exactly where the two knit sts will fall on every body stripe.  I didn't get that carried away: I just made sure the ribbing matched at the boldest horizontal stripes in the body pattern.  I knew it would be especally noticeable because of the bands meeting in the center.  The color is very true in this, a scanned picture:
So it's a wrap!!
And last and lovingly not least, is a beautiful picture of Lettie, known to all as Sue.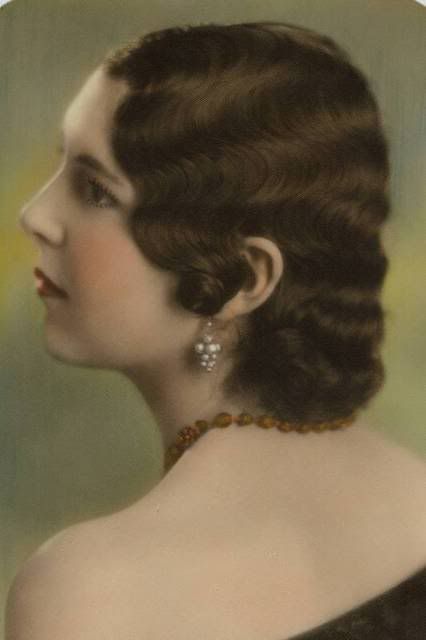 PS — I left Oregon at home to keep Lettie warm, so I can't wear it tonight to see Yarn Harlot — the windchill is below zero 🙁