I've been knitting on Eris because I am still waiting ever so patiently for my peacock yarn (she says nervously, knowing that everyone knows she has NOT been patient at all), and was getting a little worried that I had over-compensated for the uptake needed on the collar.  I added my 5-stitch i-cord edge after the fact, and it looks WAY too tight here in its natural state: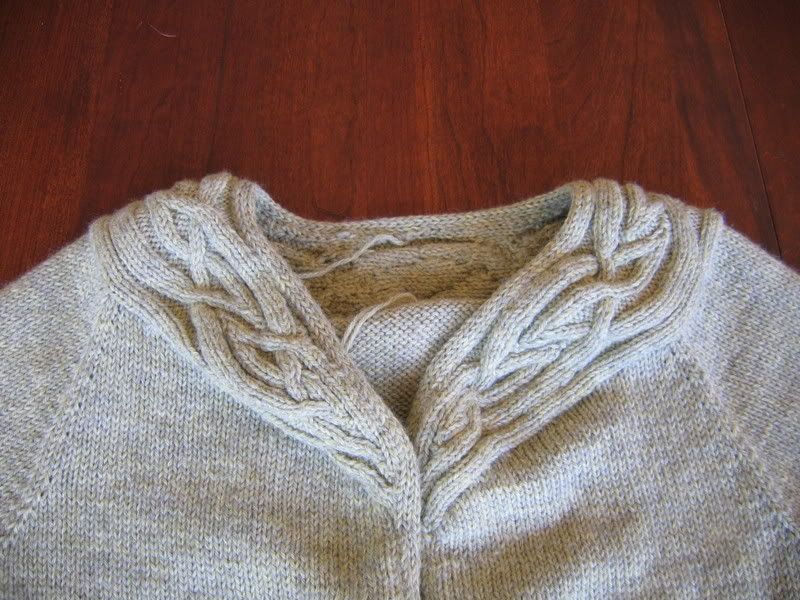 Had I gotten carried away, as usual?
So, I placed Eris on Lettie to get a better idea of how it will look on a person and it is fine, even unblocked as it is: 
And the back view:
So I'm less worried and therefore more apt to finish this sucker!  Now I can sit by the window waiting for the mail to arrive ;).
PS — Tyna asked about the pattern:Â  It can be purchased on-line on The Girl From Auntie's website.