When you have too many things on your needles, it really is hard to see progress, n'est-ce pas?  Because I didn't get much knitting done on Saturday, I felt that life owed me a good knitting day yesterday — and I did get a little bit done on a few things.
I got a start on the Mitered Felted Tote.  I am on the second square — and that's after starting each square 2-3 times!  I didn't like my cast on, didn't like my pick up, etc.  Now that I've got those details settled, this should go forward rather than backward.  I love the colors and love the yarn.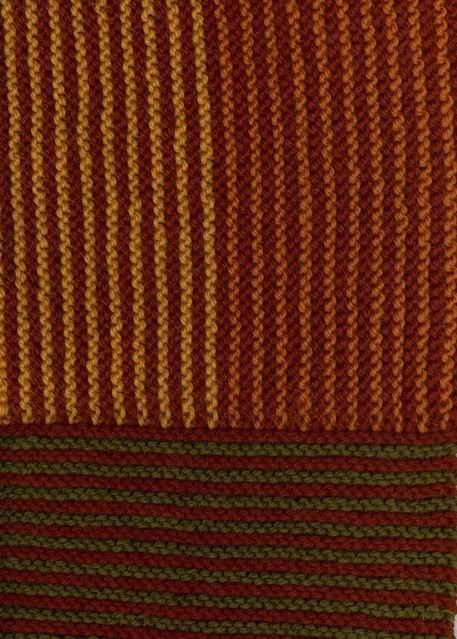 I also promised a friend that I would help her with her Baby Dale Lady Bug sweater: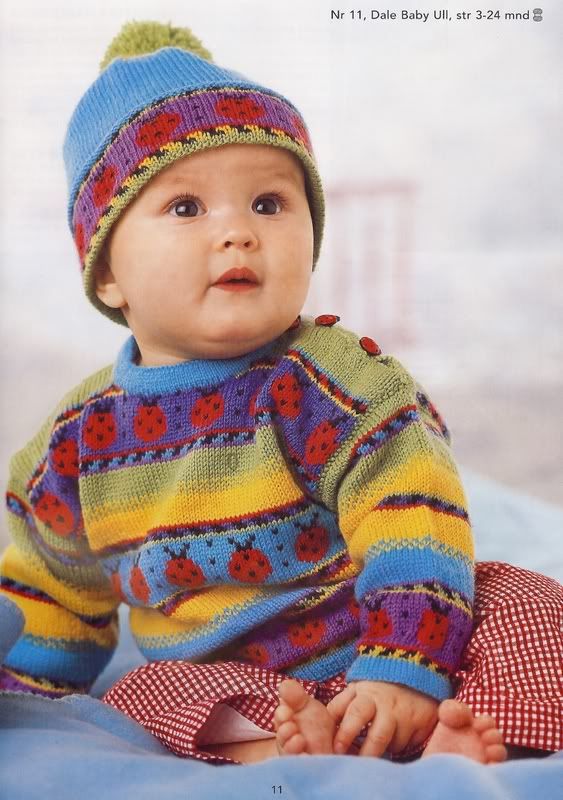 These things are absolutely adorable but the patterns are very hard to decipher.  They leave a lot to the imagination OR assume you have made them before and understand their construction.  I have never made one, but have finished many (I used to do finishing for a shop, but NO LONGER DO — no inquiries, please!!).  They are so cute and so much work.  I did have a brainstorm: I should make two of these now, one for each daughter, and then just pull them out when the grandchildren start arriving in 10+ (please, pretty please, no sooner than that, please!) years.
And, I have about ten inches on the silk Vittadini top.  If I was really smart, I'd be putting all my knitting time into that basket because I'll be able to wear it soon.  But no one has ever accused me of being really smart ;). 
P.S. From Sally — Have you been wondering where I am? (crickets)
I've been in Boulder, Colorado, helping my daughter find a place to live next year. I just got back and haven't had too much time knit this week. I'll try to post tomorrow about where I am on Widdicombe Fair.
PPS from Susan — I re-posted my Free Knitted Beaded Amulet Bag Pattern