Now, don't tell me NONE of you spotted the mistake on my Peacock Shawl!!  I'm sure you were trying to be nice and not say anything, but…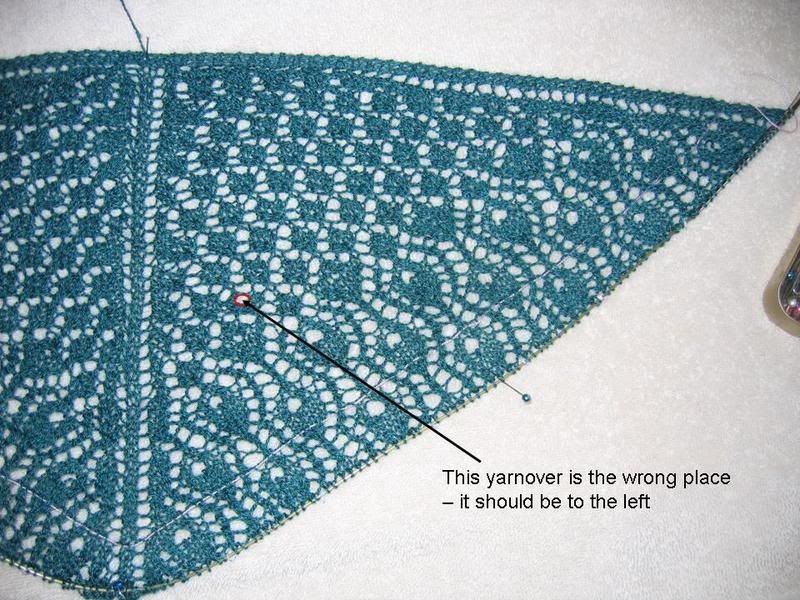 I changed the picture — no one could figure it out!
A misplaced yarnover, WAY-Y-Y back there!  The point of a lifeline is to make sure there are NO MISTAKES before the lifeline is placed!  I think it's a really good idea to photograph these things — I did not the spot the mistake otherwise.  However, once you know it's there, what are ya gonna do?  Oh well, a few days knitting on this end and a glaring mistake averted — well worth it.