It's the return of the Blob!!  I finished my second Hemlock Ring and already started the third. I just can't get enough of this project, I guess
.  This one is for Friend Number 2 and the third is for me.  After all this knitting, I need one of my very own.
Here it is in the blob stage:
Here's the "bedroom cheesecake" photo:
A close up of the center petals: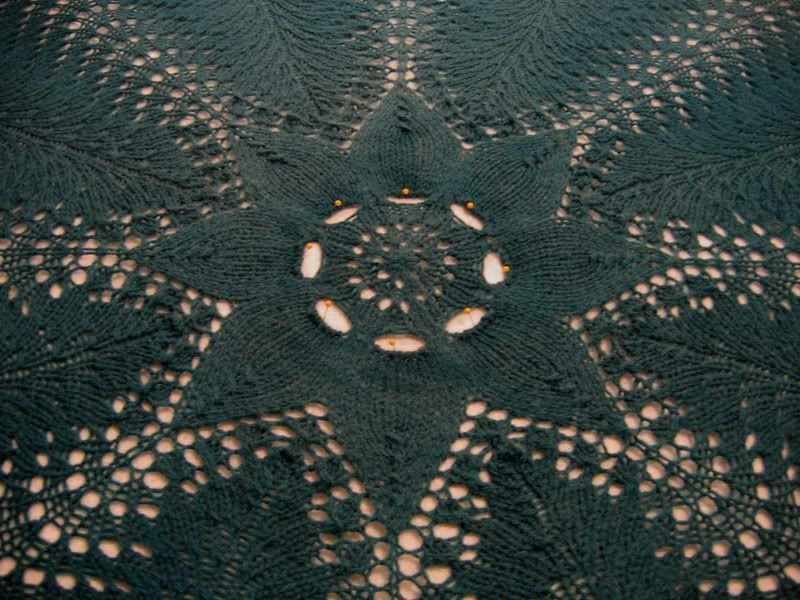 It looks splotchy because I sprayed it with water to keep it damp and it did not sink in evenly.  The color is a very beautiful dark teal and not uneven at all.  Here is a close up of the feather and fan: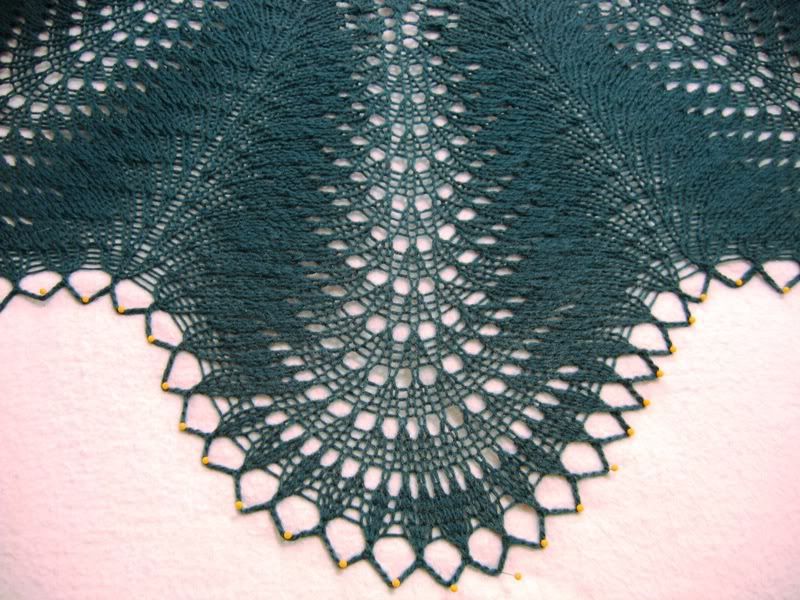 The color in this shot is probably the truest.  So there it is.  The blob is not a blob any more.  I will be smarter this time and steam press it before I unpin! 
I'll keep working on my Hemlock and post a picture after it is farther (further? — Sally, fix it!) along.  I made a huge, ridiculous error and had to rip back, but it really does go pretty fast.  My biggest thrill is that two Christmas presents are D-O-N-E!! 
And I'm halfway through Harry Potter Number Five (The Order of the Phoenix)…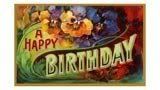 PS: Happy Birthday to CF — a mere baby at 48!!
PS2: I wondered if anyone would notice Lettie's "boyfriend" and Marina spotted him instantly!
PS3: Welcome Home, Mattie!