Are you tired of seeing my weekly Hemlock updates?  Well, this should be the last one.  I am done with Hemlocks for a while, though my love affair with them has not ended.  I do anticipate knitting one or more of these in the future.  I just love making them — and because you can finish one in a week for around $30, it's a great gift idea.
So, here is the last of the Hemlock Hat Trick — this "blob" picture really looks like a blob
— it looks like Sally took the picture (Susan says with a wink
, thinking back on Sally's Yarn Harlot photos).  And before you yell at me, Surly, I do think most of your photography is fabulous!!
And the blocking shots: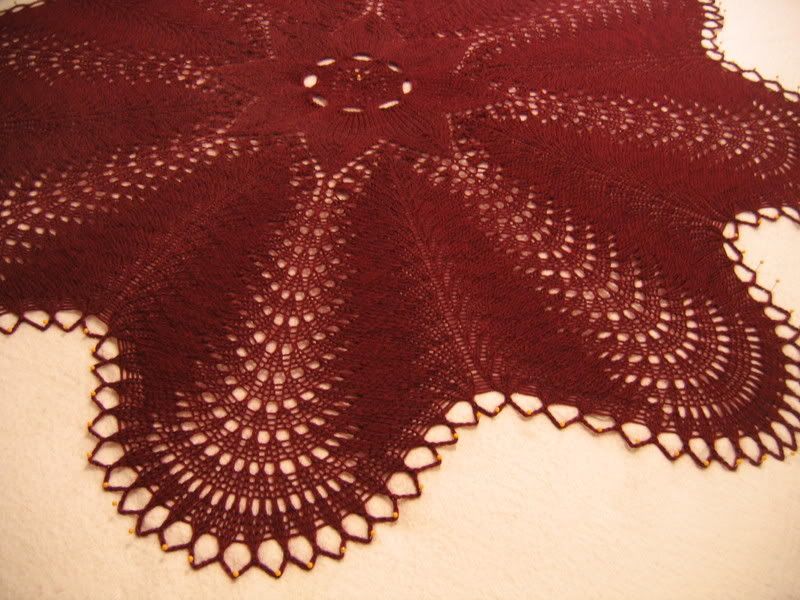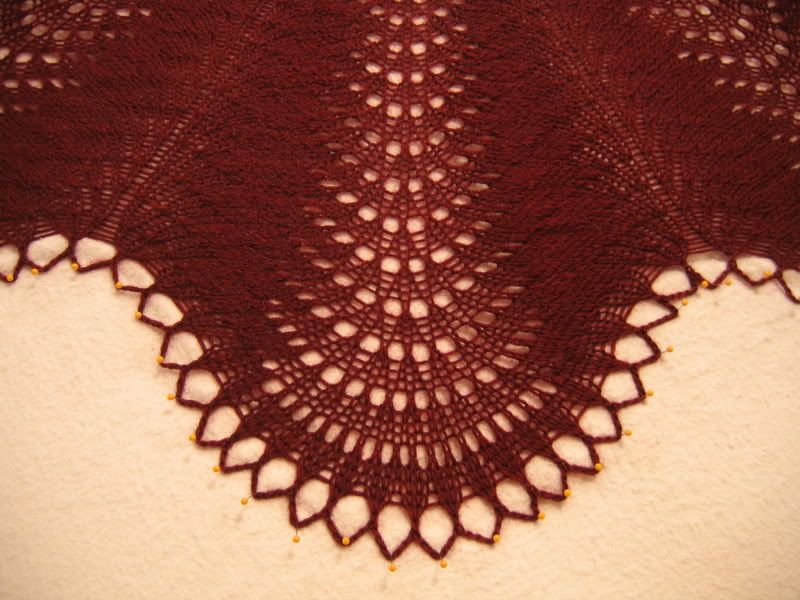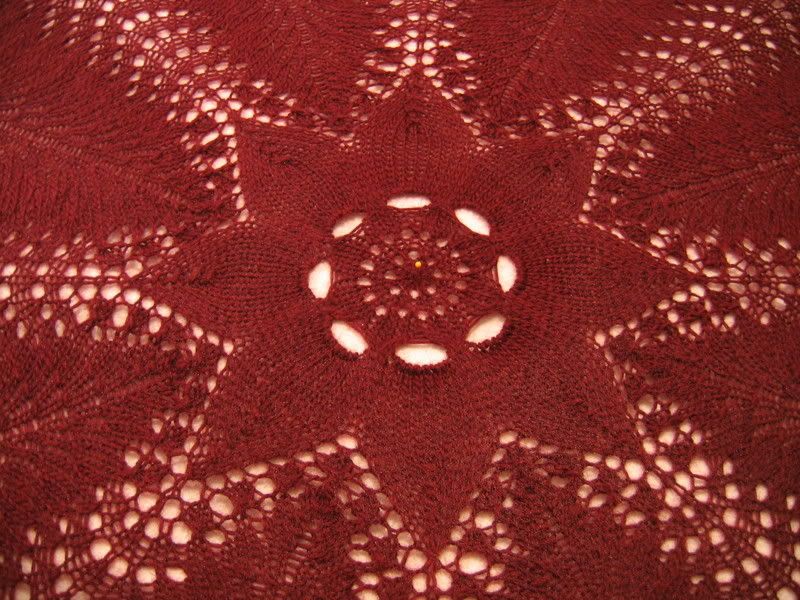 I am now in between.  I certainly can go back to the Kauni Cardigan — one sleeve and the front bands to go.  Not a lot left to do.  I also was working on the felted Modular Purse.  The class was supposed to start tomorrow, but got cancelled — try making a living from that, mes amies!  It took the wind out of those sails.  I could start Plisse, but just looking at the directions made my head hurt.  Lots of odd shaping and tiny print to decipher. 
OR I could start the Large Lace Collar.  After seeing Michelle's (sorry, Michele with One L!!) Michele's masterpiece, it is very tempting: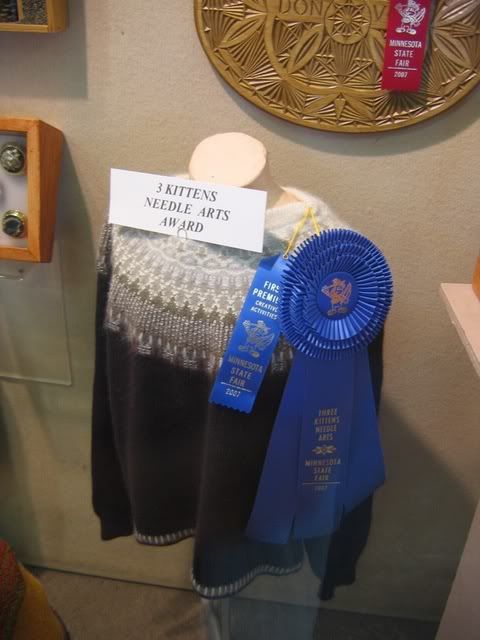 It is beautiful to see but even more wonderful to touch — like rubbing the soft underbelly of a baby kitten (I got to hold it at the knitter's guild meeting).
We'll see.  The nip of fall in the air certainly encourages winter-type knitting — real wool and rich colors.