Well, what can I say?  Your response to our little hoodie is overwhelming!  Since the math work falls to me (Sally did the knitting, and I did the number crunching), I will try to write up some additional sizes.  It is that huge mental effort that stopped us in our tracks before.  We shall see! 😉
As I reread our post, I realized it sounded more than a little braggy.  Let me explain. Sally and I wrote the post as co-authors: she wrote the parts about my contribution, and I wrote about hers.  The post sounds braggy but we are really just bursting with pride for the other Rainey Sister!  🙂
I have been working on Lyra day by day.  I am (drum roll) on Round #100!!!!!!!!!!!! Woo Hoo! 🙂 Out of 180 :(  I am no where near halfway done — because of the circle thing.  Oh well.  I am almost done with the third set of leaves and have started the "tulips" (if that is what they are).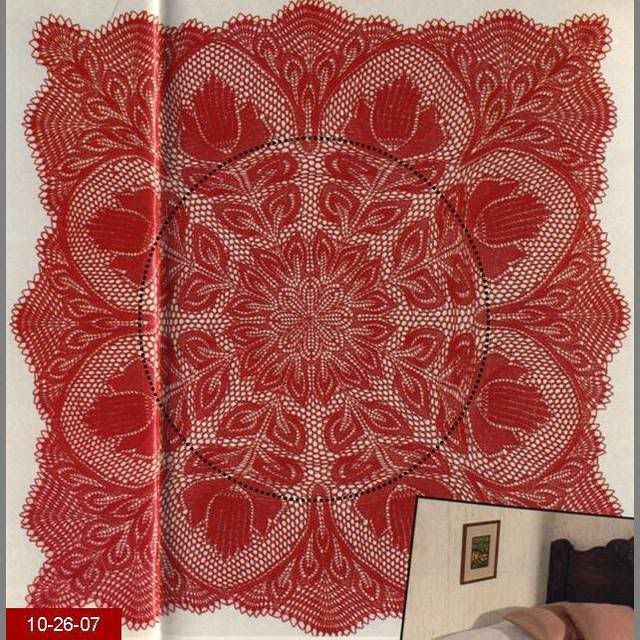 My take along knitting is Plisse.  It is at a very strange looking stage.  If asked, "What are you making?" no one would ever believe a sweater:
The teal section is what I have on the needles right now.  Once all of the white is filled in with knitting (quite a while from now, if my current rate of speed is any indication), then I will pick up the peplum and work down.
I won a prize at the Shop Hop two weeks ago from Coldwater Collaborative, so I feel the need to go to a yarn store!!