The Great Minnesota Get Together
The weather: cloudy, rainy, dreary
The crowds: not bad
The food:  put it on a stick, fry it and you'll find it there.  This is pretty much how I looked after a Pronto Pup, pork chop on-a-stick, and a Caramel Pecan Log (omigod, the best!):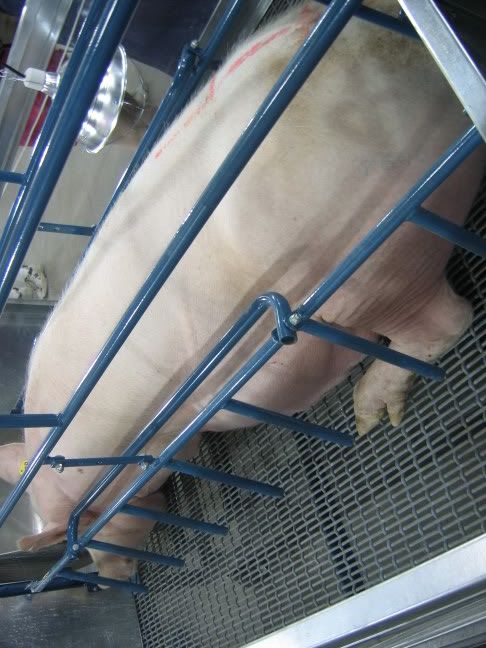 This is a momma pig waiting to give birth in the Miracle of Birth Center.  They time the pregnancies so live births occur every day of the fair.  It is pretty fascinating.  The bars are to prevent mom from rolling over on the babies.
Back to What's REALLY Important
Yes, the phone rang just as Sally hit "publish."  I called her with the "breaking news."  As usual, I was a bit surprised at what ribbons went to each item.  I was absolutely certain that some things would do extremely well (they didn't), and equally convinced that some things would not do that well or even get a ribbon (they did).  This happens every year and every year I am surprised — last year pleasantly so, and this year, not so much.
The results, in a nutshell: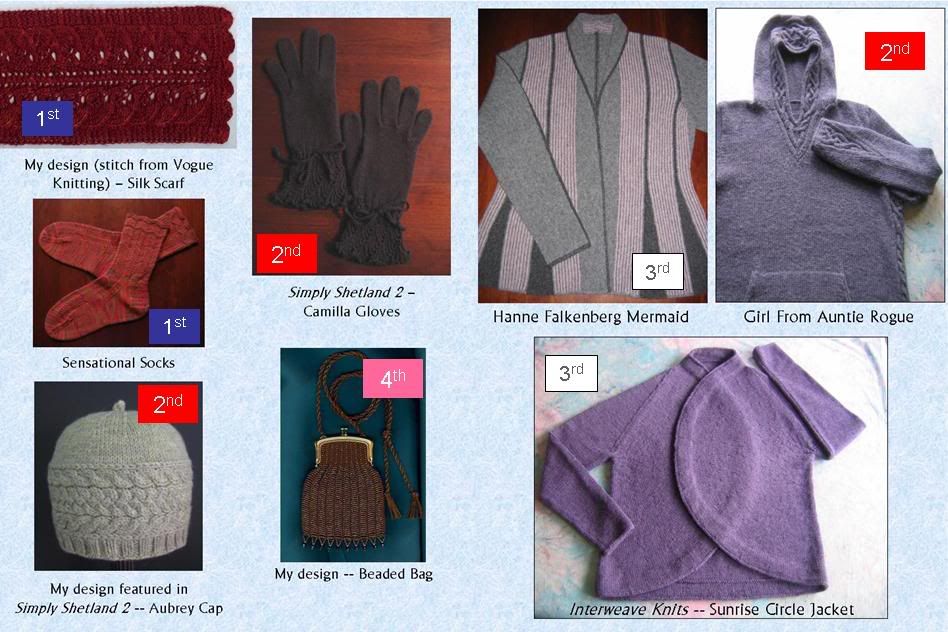 And, as they were displayed in the Creative Activities Building:
Sunrise was tucked behind a post, next to Mermaid: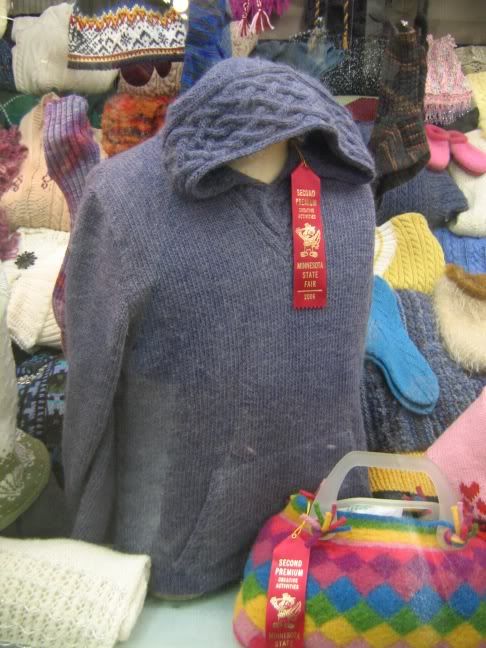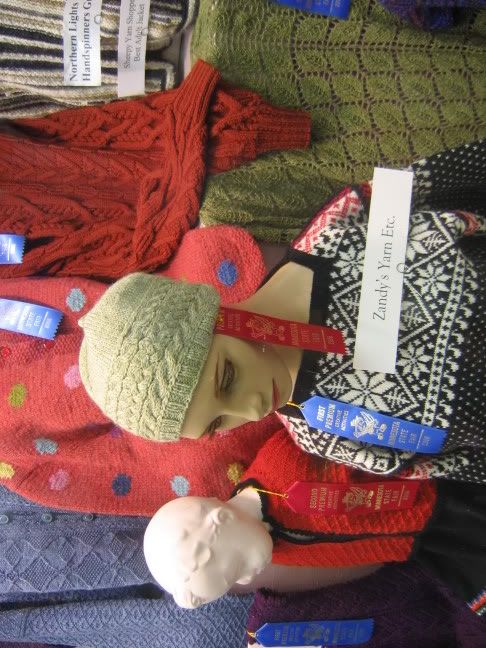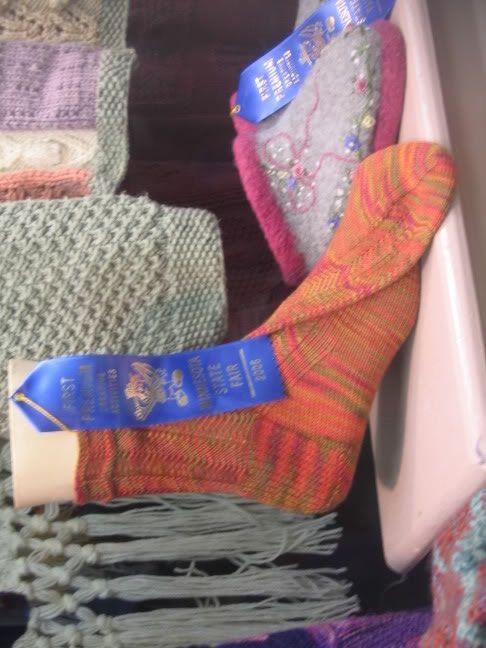 The silk scarf was displayed rather nicely:
I could not get a good picture of the Camilla Gloves — they were hanging down from the ceiling and the light reflected so much off the glass that you couldn't see anything.
There are many types of handiwork in the fair.  In the What-the-Heck-is-That? Category: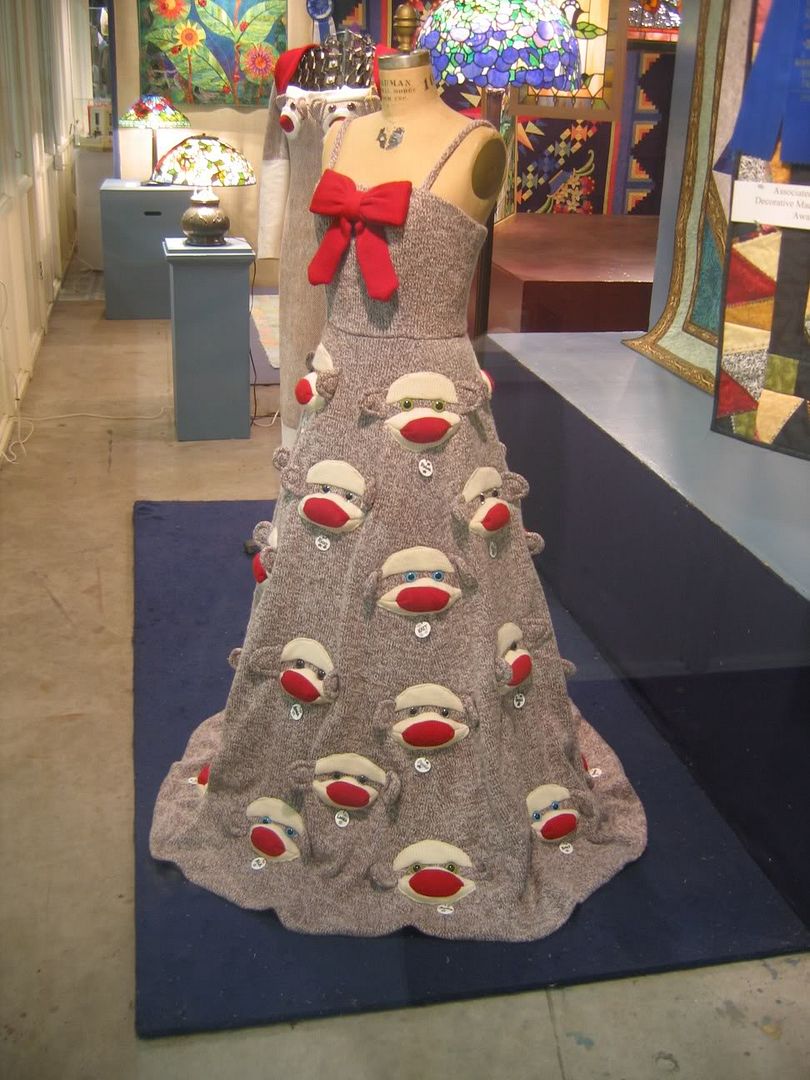 Another guy and I were looking on in slack-jawed amazement.  Check out the dress behind it with the built-in Monkey Bra.
As someone who tats, I love to see beautiful work: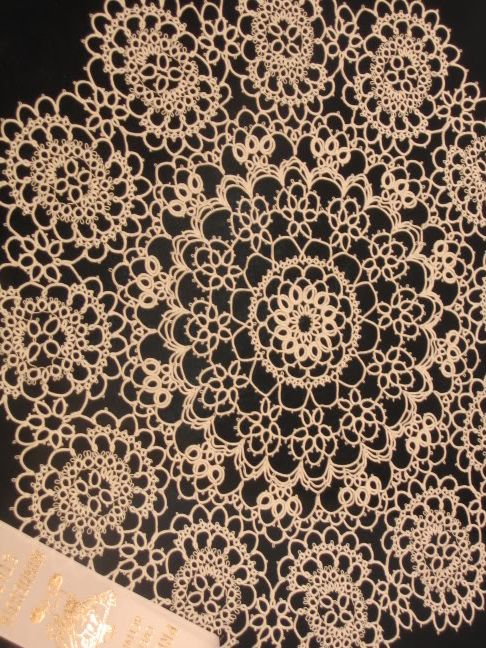 And here is the sweepstakes winner:
What a gorgeous shawl.  Thursdays at Four is contributing a $25 gift card from Panera's: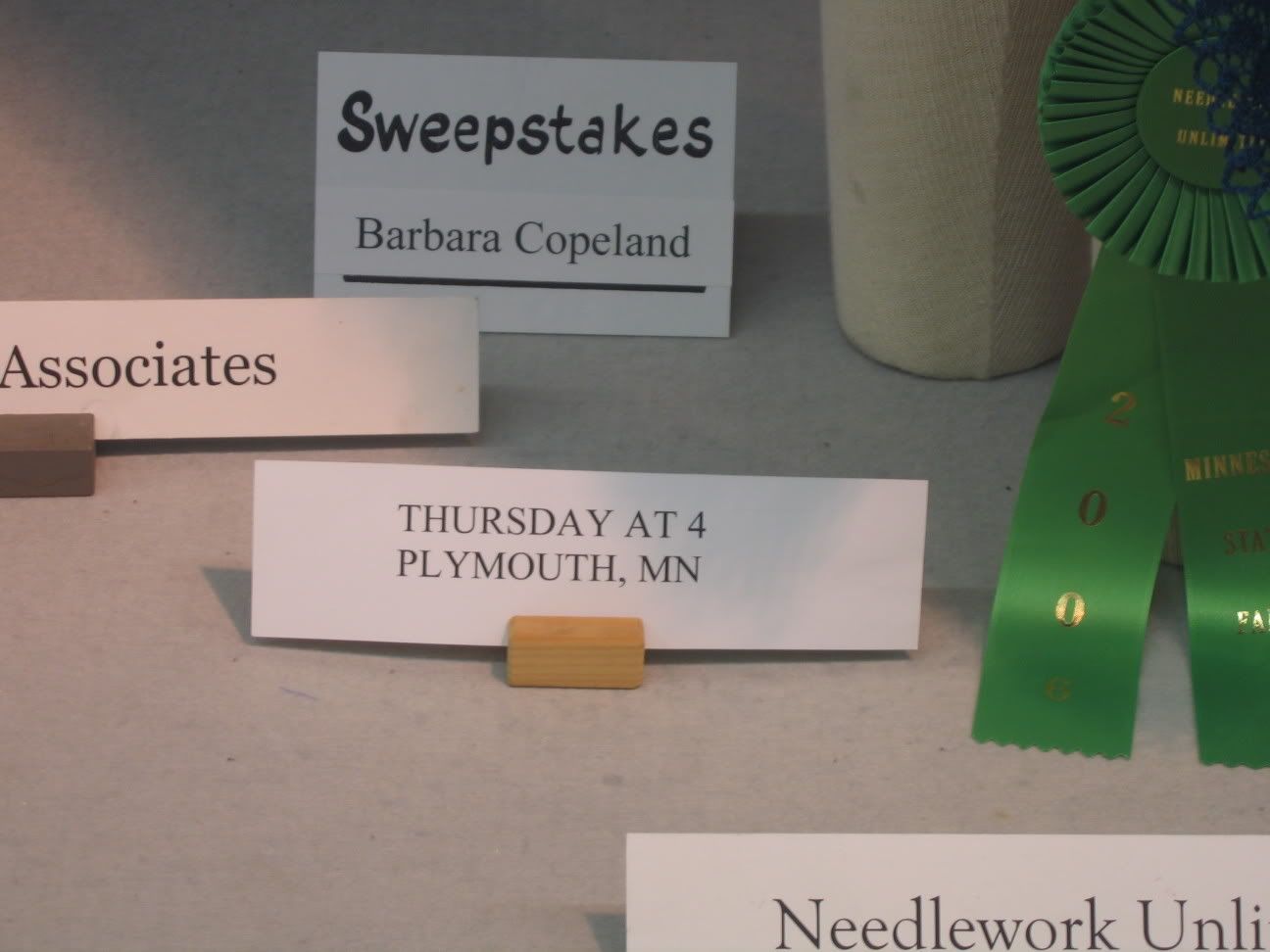 I guess now we have to pay up!  There was a sweepstakes award on another item as well (I don't quite get how all the categories work).  You may recognize the Koigu Hexagon Skirt from Vogue knitting: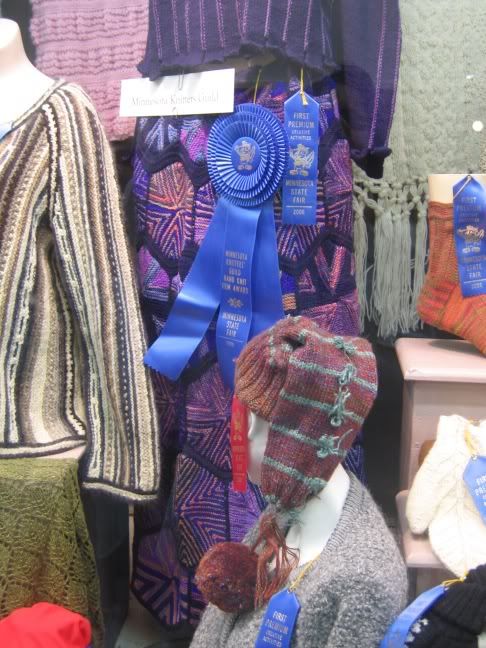 The real excitement for me came when I found that my daughter Laura's artwork, "Through the Woods," had been selected for display from among the many high school entries.  She won Honorable Mention (whatever that means — but, hey, a ribbon is involved!).  Again, the reflection made it difficult to get a good picture: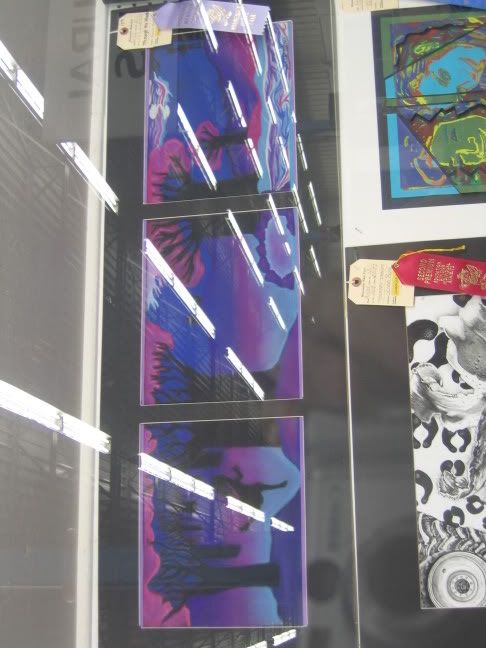 <
So, please excuse this long post.  It's been a long day!  But — it's Thursday!  I am heading to Panera's for knitting group!