I promised a picture of my side by side Modular Totes and voila:
I now love my new purse ;).  Felting is an amazing phenomenon — it transforms an ugly duckling into a relatively ::beautiful:: swan!  Even DH said he had held out little hope for the purse and now thinks it's great.
Lettie wants to use it as a knitting bag for smaller projects: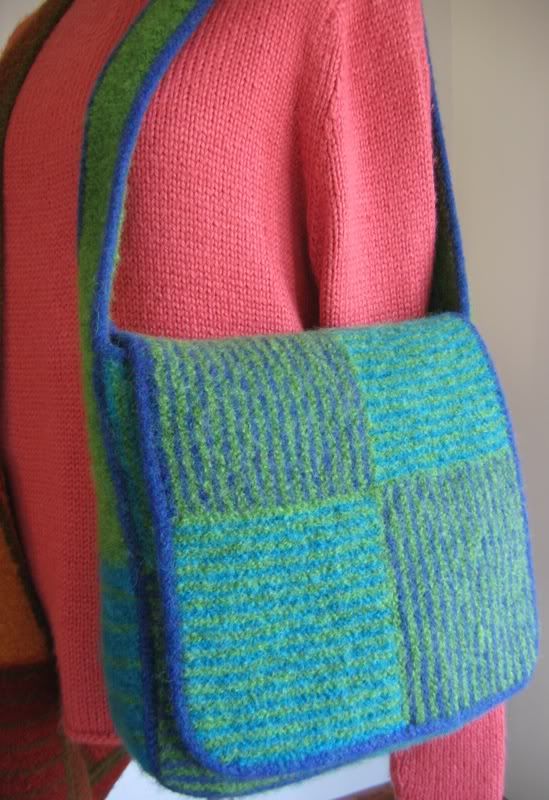 The original pattern can be purchased as a pdf download hard copy to be mailed* from the Yarnery for $4.50.  The changes I made to transform the large tote into a purse are written in this file: Modular Purse Modifications, which can be found in our Free Patterns section — upper righthand corner.  You will need to buy the original pattern.
June asked what I did in the blocking process to prevent the flap from getting "wavy" — answer: nuthin.  I think the firm i-cord edge may have prevented the ruffling effect, but other than that I did nothing special.  Now, I will go forth and use my lil spring-colored bag — woo hoo!
*Please note correction!  The Yarnery will send you a hard copy of the Modular Tote Pattern, not send an electronic pdf.