I am so excited — I started my own Roslin Fair Isle Hoodie!  I have been working on a fourth Hemlock Ring Throw (how many of those do you need ;)), so my "start" is just baby steps at the moment.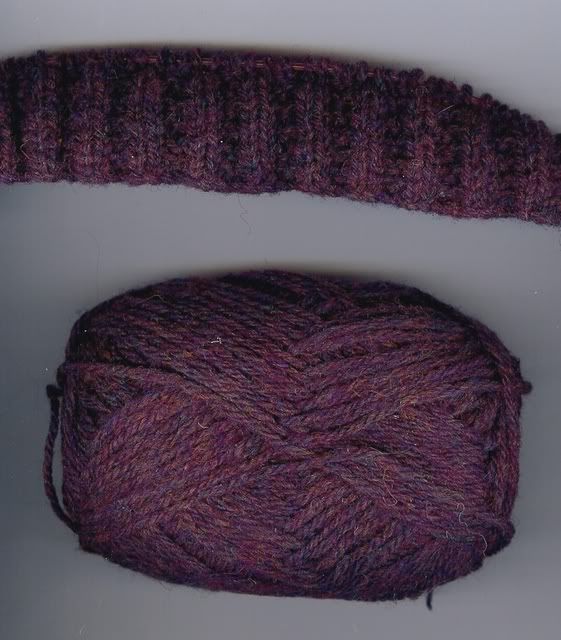 Not much to show yet!
I opted to use a different color than the original.  My main color is Simply Shetland Purple Heather (color #239).  This is one of those fabulous colors that is a heathery blend of many colors.  It is absolutely gorgeous and a color I have loved for years!  Sally's original Roslin is on display at The Yarnery in St. Paul because I'll be teaching it as a class this winter.  I thought I better actually make one before teaching it to others. :) 
To the shock and amazement of my Thursday knitting peeps (NOT ;)), I am doing my Roslin a little bit differently.  I love the garter rib at the bottom of Sally's Tangled Yoke Cardigan/Pullover, so I am going to skip the kangaroo pocket and do the garter rib at the hem and sleeves.  It is a slow go for now but should speed up once I get to the stockinette in the round. 
This will be my 'take a long' project and then I will get back to Lyra for my 'at home' knitting.  I have not forsaken you, Lyra!!  I will get Lyra done, but because it is not an item that can be worn, I feel less urgency about it.  With winter here, I chose to focus on sweaters for my workplace wardrobe. 
I also pushed the snooze button on Plisse.  It was moving along slowly, but seems more like a spring fashion, so I feel less urgency about it, too.
Last night, I did finish my Hemlock, so now I can concentrate on getting on track with Ros.  I'm going to cheat and use an old photo — this Hemmie is identical to one that I finished!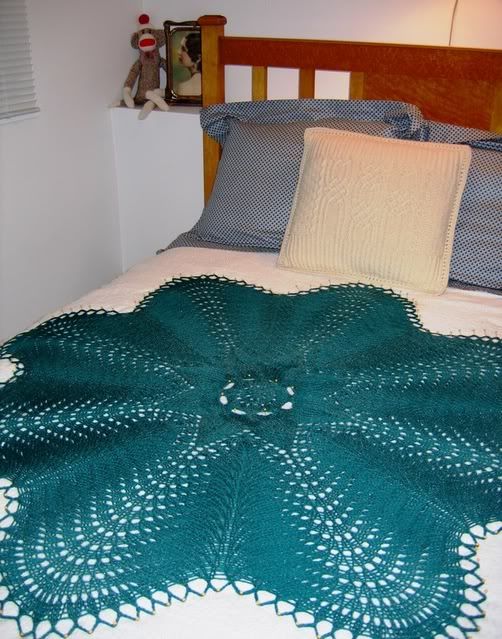 And to top it all off, there is a lovely snow falling this morning: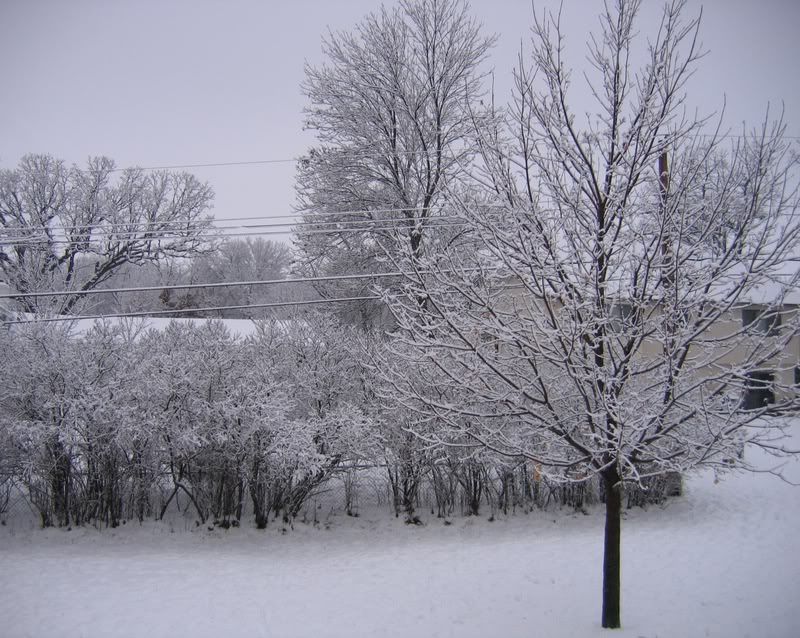 It will be a White Christmas this year — something that has not always happened the last few years!  I hope you are on track for the holidays.