Astrid wrote a comment about Roslin, "I can't wait to see it. I know you'll love yours as much as I do mine. How are you working the neck opening? It looks different. If you continued in the round that far up, how did you do it?"
Response to Astrid: I think it is an optical illusion in the photo.  I started working back and forth right above the fair isle band as described in the pattern: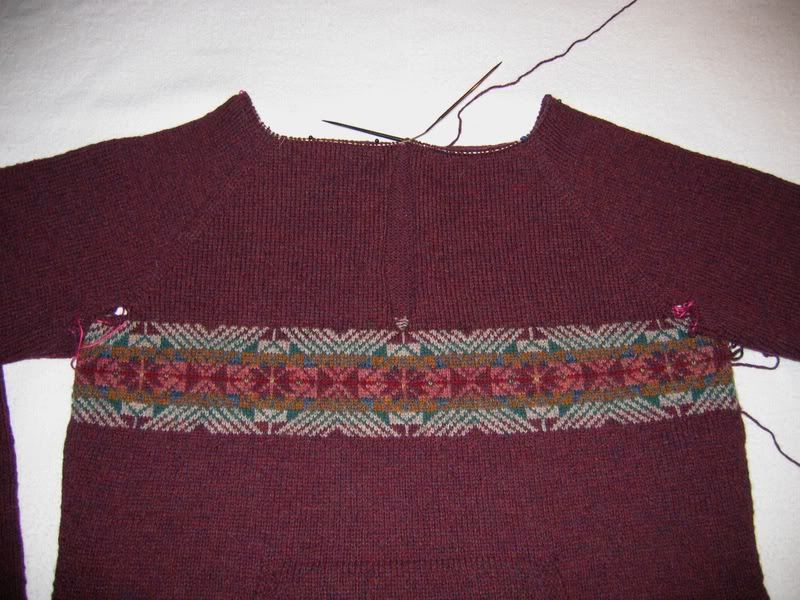 It may be hard to see, but the split is there.