I will definitely have enough yarn to make the sleeves as long as I want.  I picture this sweater being worn over a very soft cotton summer dress — long and flowy.  So, today I bought fabric.  Six yards cost me about $13.00!  Woo hoo!  This picture (from my scanner, not camera) shows the colors much more accurately.  So now I have both knitting and sewing to do.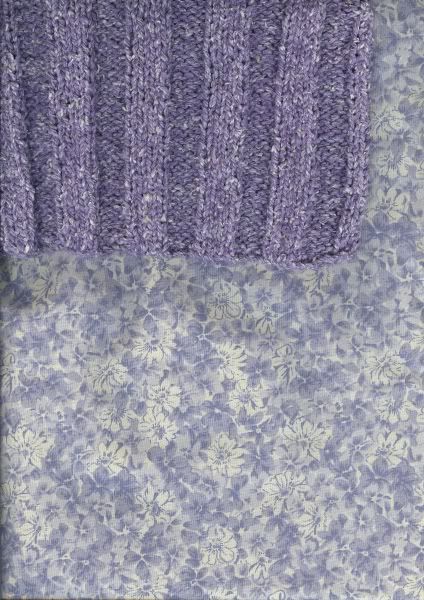 I am behind on my knitting because of spring break.  I worked through all of it except Friday.  So I decided to take my two girls out for a one day vacation.  We did all the kinds of things you do on vacation: we went bowling (my girls are "bowlers" in name only!), had our nails done, ate lunch at a fabulous restaurant, and shopped, shopped, shopped.  It was so much fun!!!  We really had a good time. 
Tomorrow I will knit on my way to and from Grandpa's for Easter dinner, so I hope to finish the second sleeve then.  Have a happy holiday, everyone!