The guys from Price Waterhouse just dropped off the envelopes. We are pleased to announce the winners of our first annual Anniversary Contest.
Prize Number 1
Denise is the lucky recipient of Wendy Keele's wonderful history of and patterns for Bohus knitting.
Prize Number 2
Stephanie is the winner of a copy of Susan's "Lace Tam and Scarf" pattern, along with 2 skeins of Rowan Silk Wool DK — enough to make the tam.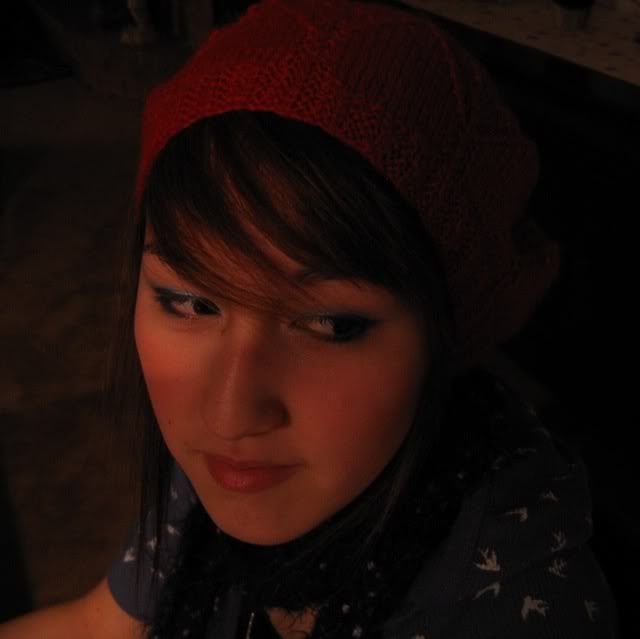 Grand Prize:
Finally, the Grand Prize goes to Lisa. She has won 12 skeins of Tahki Jolie in color #5016 (mint), enough yarn to knit the Berry Cluster Pullover as featured in Nicky Epstein's Knitting on the Edge.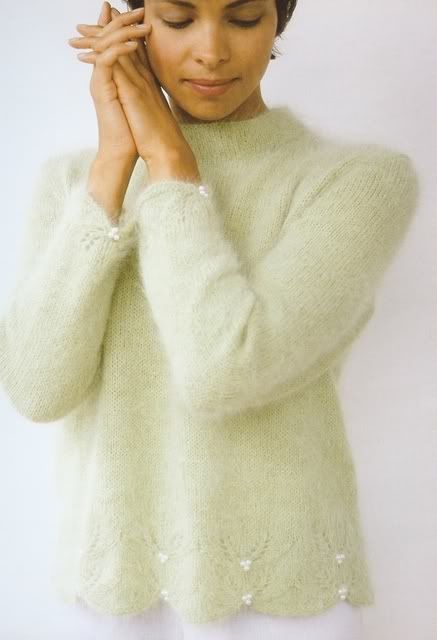 (Winners have been notified by email; if you share the first name of one of the winners, but did not receive an email at the address you used to enter, then you did not win. Sorry!)
Congratulations to Denise, Stephanie, and Lisa!
We are grateful that so many of you entered and had such nice things to say about our blog. Some themes emerged: you like our signature photograph, our tips about knitting, our willingness to admit our mistakes, and the sisterly camaraderie that we share (most of the time). We were pleasantly surprised that you also like our photography (which we worry about).
Thank you SO much letting us know that you're reading. We are already looking forward to next year's contest.
Susan and Sally, The Rainey Sisters