It is true — another "FO" graces our pages.  I finished Eris this evening and now she is drying.  I'm not entirely done — I am waiting for the zippers I ordered.  I'm hoping one of them will work.  XXXXXXXXXXXXXXXXXXXXXXXX -> these are my crossed fingers :).  This zipper should be a lot easier to put in than the one in Oregon because of the way the fronts are constructed.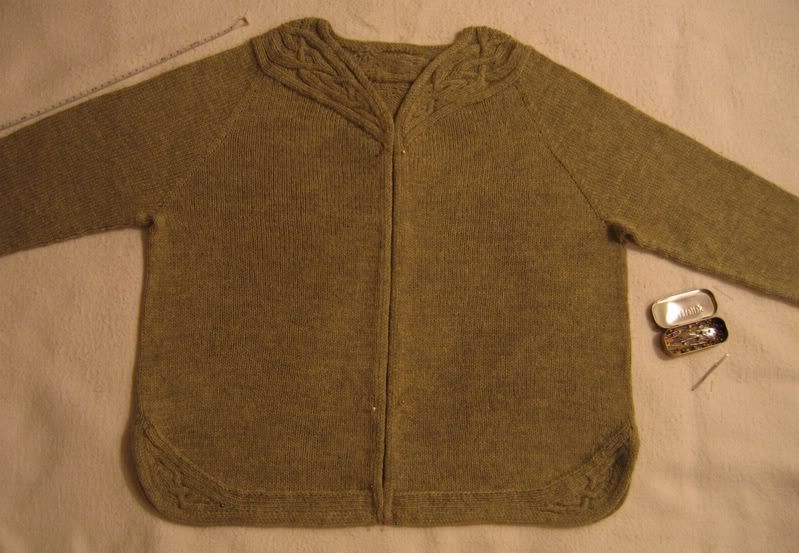 Here is the collar: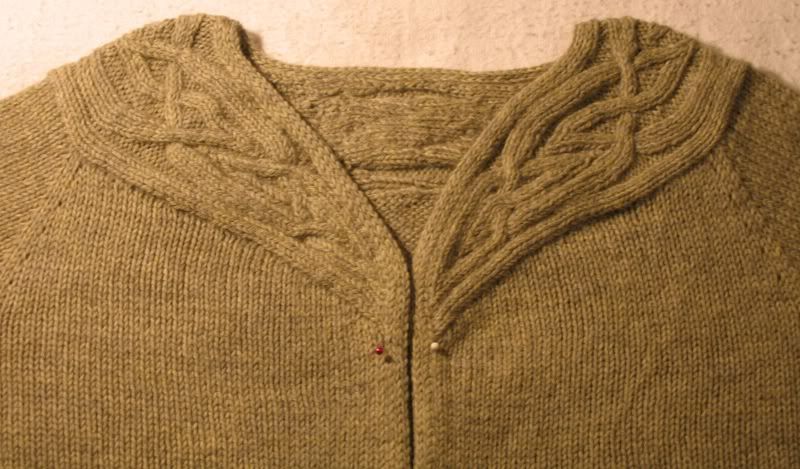 And the sleeve: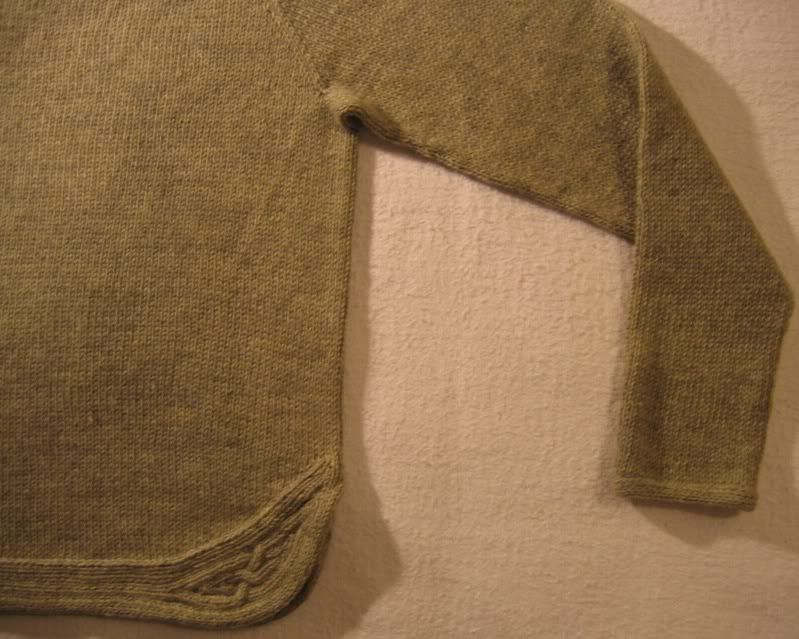 My sleeves are a little different than the pattern. I just did not like the way the original hemline looked on the sleeve.  I tried three times and it looked terrible, so I finished it off like the fronts using a 5 st I-cord bind off.  When I decided to switch to this edging, I had to add another inch to the sleeve which is another reason I changed up my sleeve decreases. 
I will put her on Lettie when she is dry and take another picture or two. I sure hope she fits ME, too!! 
Now all I have to work on is my lil silk top, so it should get done pretty quickly.  What is next, my friends, what is next?
PS — Could someone please explain to me why Sally needs a one-pound cone of Zephyr laceweight?!!?
PSS — I remembered where Marina must have seen Erisort: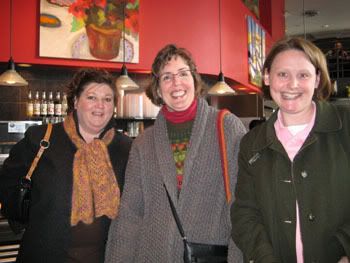 Shelly Kang posted this picture on her blog after the Yarn Harlot's visit :).  That's Kim on the left (the friend who gave me Lettie) and Shelly is on the right.