Let's recap: The purpose of a lifeline is to provide a place in your knitting that you can rip back to if necessary.  The key to a lifeline is that all before it must be error free, or why didn't you fix it already?  I have been placing lifelines at the end of each chart on the Peacock Shawl — except for Chart #6.  Why?  Because I was so excited to start on Chart #7 that I forgot. 
So, I had just finished Row 9 of Chart 7 and decided I better put in a lifeline – I did NOT want to have to rip back all the way to Chart 5 if a mistake reared its ugly head.  Before setting the lifeline, I knew I had to validate that there were no mistakes, and I was quite confident that I had it all going on!  I was cooking along and paying attention and every row was lining up with the previous row.  Au contraire, Over-Confident One!  There was a serious mistake in the very center of the shawl.  I decided to purl back halfway to the center and fix it on the back side because it was such a chore to pick out the sts one by one over hundreds of sts.
Yes, you guessed correctly.  I could not fix it, so now I had to rip out the half a purl row AND the last half of the knit row.  It took forever. I still could not figure out what I did, but did eventually fix it.  I finished up the row and decided that I better hurry up and set my lifeline.  I recounted to validate the perfection of the row and — tada — there was ANOTHER mistake!!!!!  AAAAARRRRRRRGGGGGGGGHHHHHHHHH!!!  This was easily fixed, but I'll tell you — lace is an easy thing to botch.  You think you are really paying attention and a yarnover passes you by.
Here I am on Chart 7.  It is deceiving because Chart 7 is the final chart before the edging, so you think you are nearing the end.  But, I am probably only 50% done with the knitting.  It is true!  Chart 7 is ~50 rows and each is getting longer.  Plus the edging is deep.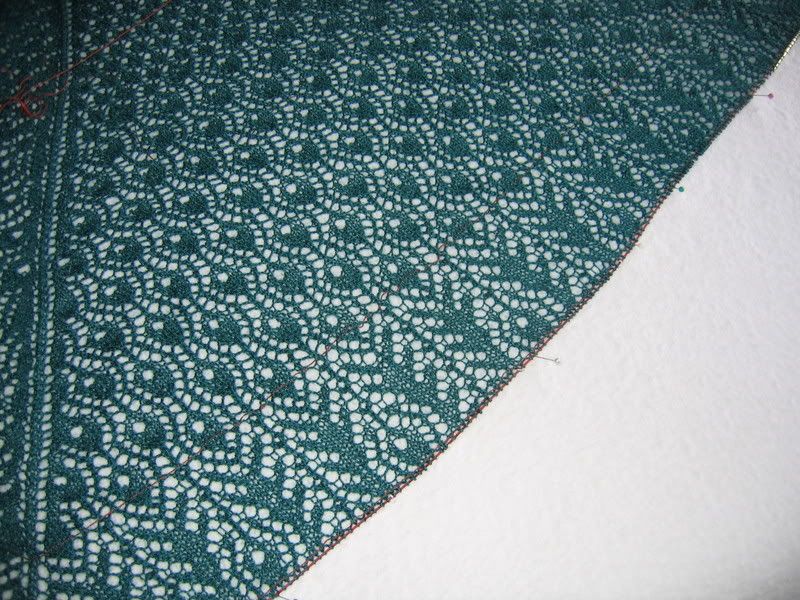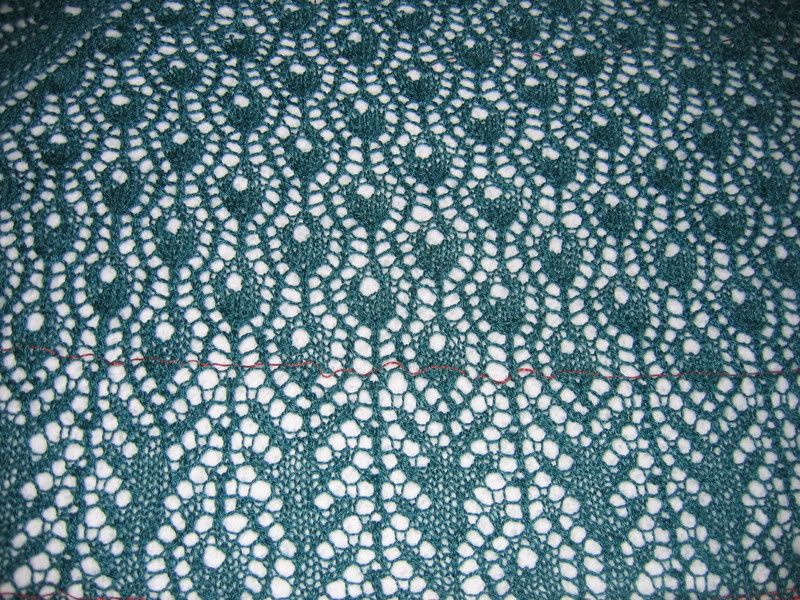 I feel much better now that I have a lifeline.  I may place one every ten rows or so just to feel more secure.
The great part of my knitting this weekend is that I watched Pride and Prejudice and knitted much of the day yesterday.  Oooh Baby — Mr. Darcy is one cute dude (any excuse will do to show this again ;)).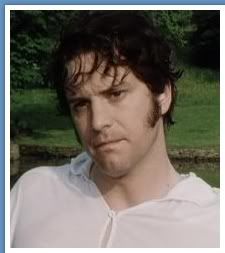 "And your parents are doing well?"
PS — I keep having trouble with the center — and it is nothing!!  What is my problem?  NOTE: Rhetorical question 😉